We have worked with many Irish and international companies (both service and manufacturing) since 2006.  At ETAC Limited, we firmly believe that the expertise to develop process improvements already exist in every organisation.  Over the next few months, we'll be showcasing some of our clients' Lean case studies.  We want to show how a pharmaceutical company implemented Lean tools and techniques to streamline their processes.
In order to ensure they are making the right decisions for their company, our client has been using Lean tools and techniques as a way of problem-solving.  They have been using Lean to provide faster customer service, improve business processes and streamline production.
Alexion Pharmaceuticals – 
Inspired Every Day
Alexion Pharmaceuticals engaged ETAC in their Global Supply Chain, Alexion Pharma International and Alexion Site Operations divisions since 2018.  In particular, the company used our Lean Business Tools and LeanTeams online training programmes.
While working with Alexion Pharmaceuticals, their employees identified process improvements that could be made within their own work areas.  Through their employees' Lean projects, the company made significant continuous improvements to their business.
Company Background
Alexion Pharmaceuticals is a global biopharmaceutical company.  Primarily, it focuses on developing life-changing therapies for people living with rare disorders.  Above all, their mission is "to transform the lives of people affected by rare diseases and devastating conditions by continuously innovating and creating meaningful value in all that we do."
Alexion's global headquarters is in Boston, Massachusetts and its Center of Excellence is based in New Haven, Connecticut.  Since 2013, Alexion's facility in Blanchardstown, Dublin has served as the Company's Global Supply Chain and Quality Operations headquarters.
The site, which will be home to a large-scale biologics manufacturing facility, is also used to house packaging and testing operations in support of their Global Manufacturing network.
In addition, construction of a second biologics manufacturing facility in Athlone, Ireland has begun.  This will accompany the location's existing fill-finish facility.  Alexion Pharmaceuticals employ approximately 300 people in Ireland.
8-Step Problem-Solving Process
In all our case studies, we recommend using the 8 Step Problem Solving Process. 
Problem
Current State
Target
Root Cause Analysis
Select Countermeasures
Implementation
Evaluation
Standardisation & Learnings
Case Study 1 : Packaging Materials
Our first case study was identified by an employee at Alexion.  This related to the lead-time reduction of packaging materials.  To start with, the standard lead time for creating new packaging materials was greater than 3 weeks.  On average, this was 46 days.  Materials are expedited and arrive on site within 10 days.  The target was to reduce lead-time to less than 2 weeks for all packaging materials.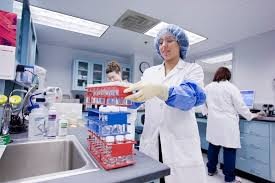 As part of the Root Cause Analysis, we organised a Kaizen event with team members from Purchasing, Quality Control, Warehousing and Finance.  During our brainstorming session, the team "silently shared" their ideas.  Next, they presented the problem statement and all relevant supporting data.  Then, they collated and recorded these ideas on an Impact/Ease Chart.  Using this Chart, we separated the ideas into 4 sections:
Just do it
Why not?
Projects
Not now
One of their main countermeasures was the identification of time as being a waste in the process.  Actually, they were spending too much time waiting on signatures for a specific form.  The team were then able to streamline the workflow by removing non-value added tasks. 
Following completion of the Lean Business Tools training programme, the company streamlined a new form.  In addition, they created a new online workflow.  As a result of this employee's project, Alexion Pharmaceuticals reduced this lead time to 10 days.  This represents a 78% reduction.
Learnings
"We needed to look at several solutions to the problem.  For example, we didn't focus on the first solution."
You can read the full case study here and see how they used SMED and Standard Work to fully implement the process improvements.
Case Study 2 : Quality Control
Another team member at Alexion identified an issue regarding the "release" samples in the Quality Control Laboratory to Certificate of Analysis.  They wanted to reduce the lead time.  This would ensure the they always have sufficient product in stock.
Again, the team used the 8-Step Problem-Solving Process to analyse the problem using supporting data.  In addition, we organised a Kaizen event to brainstorm for ideas.  To clarify, this event has a specific goal to improve a business process by minimising waste within a department or work process.  Through "silent sharing", we encourage the team to think, reflect and share their ideas on post-it notes. 
After we organised these ideas on an Impact/Ease Chart, we assessed the impact or benefits they would have on the company.  Some of the outcomes from the Kaizen event included:
The team had been spending too much time searching for samples.
There was no segregation between the products, tests or testing status.
After training and mentoring, the team employed Value Stream Mapping, brainstorming, 5S, Kanban and Standard Work to analyse the problem.  One of the key outcomes of this project was that the team released a batch within the agreed target timeframe.  Most importantly, this was the fastest ever sample released from Quality Control.
There are further plans to implement 5S throughout the laboratory, not just the sample fridges.
Learnings 
"When the team saw improvements, they were encouraged to get involved to keep the momentum going."
You can read the full case study here and see how they used 5S and Kanban to fully implement the process improvements.
Case Study 3 : Regulatory Artwork
We worked with a team member on their Lean project regarding regulatory artwork approval time.  Actually, the timeline should be in alignment with the process of ≤4 days. However, based on available data from the artwork management system for 2017, only 74% of regulatory artworks were approved on time.  Furthermore, 71% was approved first time.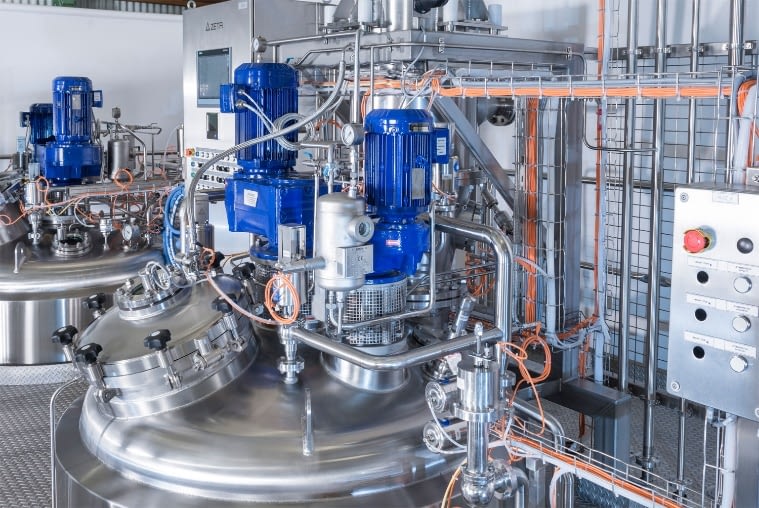 This required an additional 90 artworks cycles.  By reducing the cycle time, this would improve planning opportunities and purchasing power.
This employee saw an opportunity to implement a 15-day cycle time for artwork approval with the artwork being right first time and 100% compliant.  Most importantly, there was an opportunity to roll out this method to other markets.
After analysing the problem using the 8-Step Problem-Solving Process, we engaged the team in a Kaizen event to brainstorm for ideas.  Then, we organised these ideas on an Impact/Ease Chart to assess their impact on the problem.
This project had an immediate impact.  Above all, it has been adopted into the Continuous Improvement model for the NPI teams while also aligning with planning and quality.  Alexion Pharmaceuticals have put a plan in place to implement this project with the US team and roll it out to other global markets.
Learnings
"I enjoyed getting a refresher of the tools and developing new Lean learnings.  The online game was excellent in applying the learning to a real situation."
You can read the full case study here and see how they used Kaizen to fully implement the process improvements.
We have worked with Alexion Pharmaceuticals to streamline their business and improve their processes.  If you are interested in finding out more about our Lean business training, please schedule a free online consultation with us or contact us here.